WELCOME TO THE CITY OF BRIER

Brier is a small, suburban, residential town located 15 miles north of Downtown Seattle, in Snohomish County. The population is approximately 6,300.

The City government consists of about 19 employees, working in three public services departments. Brier is 2.13 square miles with approximately 27 miles of streets and roads.

Throughout the City of Brier's history, development has resulted in an environment characterized by large homesites, wooded areas and semi-rural in nature.

The philosophy of the City is to continue to retain and maintain the basic, original, spacious and semi-rural wooded character of the areas and to remain relatively small, simple and intimate, with a minimum of regulation and taxation. It is intended that future development of Brier will be consistent and harmonious with the established pattern.

The overall goal of the city government is to preserve the existing character of The City of Brier as a single-family residential community, placing emphasis on the preservation of open space and natural landscape.

Brier City Hall
2901 228th St. SW
Brier, Washington 98036
(425) 775-5440 / Fax (425) 672-9025


Boards and Commissions

Get involved in your community. If you are a Brier resident and would like an opportunity to effect change in the city please submit a letter to the Mayor that you would be willing to serve on one of our boards or commissions.

Click Here - For details
Please Note: Neither the City, or any department, officer, or employee of the City warrants the accuracy, reliability or timeliness of any information published by this system, nor endorses any content, viewpoints, products, or services linked from this system, and shall not be held liable for any losses caused by reliance on the accuracy, reliability or timeliness of such information. Portions of such information may be incorrect or not current. Any person or entity that relies on any information obtained from this system does so at their own risk.




BRIER PARK PROVIDES ACCESSIBLE PATH


Having access to a safe place to walk can be an obstacle for many people who want to be active outdoors. The Brier Walks program encourages residents of all abilities to use Brier Park's ADA-accessible walking path, installed in the summer of 2014, and to keep track of their distance (walked or run) as a means to prevent disease and injury. The walking path and program are the first of their kind in Brier, and were made possible with support from the Verdant Health Commission.

Bob Colinas, Mayor
City of Brier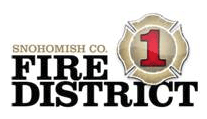 FIRE DISTRICT CAN HELP ANSWER QUESTIONS ABOUT SMOKE ALARMS AND HOME SAFETY

Residents of the Fire District 1 service area can get information about home safety assessments and smoke alarms by calling Kim Schroeder, 425-551-1254 or email her at kschroeder@firedistrict1.org.

BURN BAN INFORMATION
---


SPILLS - To Report a Spill - Call the Spill Hotline
(425) 775-5440 - During Normal Business Hours

Dial 911 - After Hours and on Weekends and Holidays


Please do your part in helping to protect our natural waterways. Report any spill, illicit discharges or illicit connections to our natural waterways or storm system by calling the City's Spill Hotline. City staff understands the need for confidentiality, so calls can be anonymous. However, please provide as much detail as possible about the spill or illegal activity including the date, time, location, a description of the spill or illegal activity and a description of the pollutant.